In Memoriam of Marty L. McMillan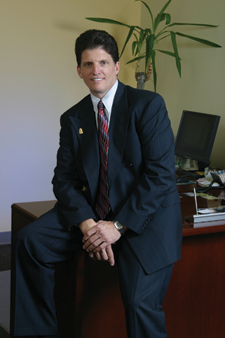 In honor of our friend and principle founder, Marty L. McMillan who was taken from us to soon on November 30, 2008 in a tragic boating accident. Marty was the beloved husband of Xi Mei "Nancy", devoted father of Cody, dear brother of Matt, and a true friend to all of us who had the privilege to know him. All of our lives have been enriched through our association with Marty and we are all better, stronger and more knowledgeable people for it.
Whether it was fishing, hunting or security, Marty had an abounding passion for everything he did and a real zeal for life. We miss him deeply and remain committed to the integrity and pride in our work which were the hallmarks of Marty's career.
We will always be grateful for the energy, commitment and vision of Marty McMillan in founding Intelli-Tec.