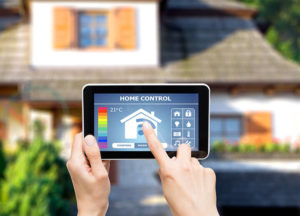 Enter your home and have the temperature set perfectly for your arrival? Have the lights go up as the sun goes down? Unlock a door via your smartphone? You bet! Honeywell can help you bring your home to life with a customized solution that can work with your lifestyle and budget and grow with your changing needs. Make the most of your home by taking control.
Thermostats
Lighting
Locks
Scenes and Schedules
Cameras
Home Entertainment Options
THERMOSTATS
Our Z-Wave® enabled thermostats can automatically adjust every time you arm or disarm your security system. You can design customized scenes and schedules for comfort and energy savings, or control your thermostats on-the-go via your smartphone. Precise temperature control provides better comfort and fewer temperature swings. You can also create lockouts to keep temperature limited to a minimum or maximum setting—ideal in homes where children may attempt to adjust the thermostat.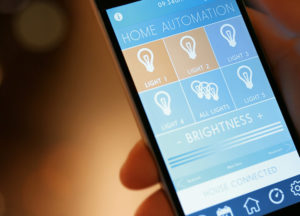 LIGHTING
Turn select indoor and outdoor lights on or off automatically every time you arm or disarm your security system. Tell your system to turn one set of lights on 30 minutes before you get home from work and turn another off an hour after you've gone to bed. You can program scenes and schedules for ambience and security, and control your lights from any remote location.
LOCKS
Did your kids forget their keys again? Have a neighbor stopping by to drop off a package? Unlock the door from the comfort of your office—right from your smartphone or PC. You can also have the doors lock and unlock automatically whenever you arm or disarm your security system, set scenes and schedules for added safety and convenience. The possibilities are endless!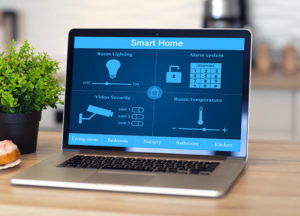 SCENES AND SCHEDULES
Creating scenes and schedules can enhance your lifestyle and help you save money and energy without any change in your daily routine. A "Goodnight" scene could entail having the doors lock and the lights shut off when you arm your security system at night. A schedule might be created to have the porch and hallway lights on and the thermostat set to a specific temperature an hour before you leave the office so you arrive to a comfortable, well-lit home.
CAMERAS
You can view cameras around your home on touchscreens, televisions, tablets, smartphones or PCs. Keep an eye on your kids and pets, screen visitors at your entranceway and view activity occurring around the interior or exterior of your home whenever and wherever you want.
HOME ENTERTAINMENT OPTIONS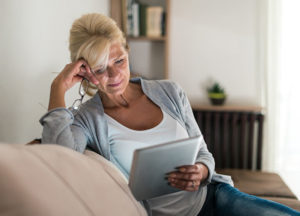 Entertainment in your home can be a high quality, cinematic experience when you integrate your system with popular home systems from vendors like Crestron®, Control 4®, Lutron® RadioRA® 2, Savant® or Universal Remote Control. Transform your living room into a home theater with the touch of a button. Close the drapes, dim the lights, start the movie, control the climate and more. Sit back, relax and enjoy!